Poker player takes home $317,030 payout
A Caribbean stud poker enthusiast has left the OLG Casino Thunder Bay with a whopping $317,030 in his pockets. It is the biggest payout ever at a gambling table inside the Canadian gambling parlor. A spokesperson for the OLG Casino Thunder Bay noted that the winner has asked that his name be kept confidential.
Remarkable win
The fortunate gambler hit a royal flash whilst playing Caribbean stud poker, which resulted in the staggering cash prize. "Nothing beats the excitement of seeing our customers win huge jackpots. It goes without saying that this record payout is definitely one to remember", the spokesperson added.
Progressive poker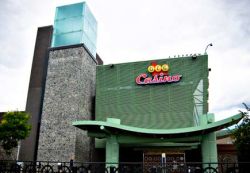 Caribbean stud is a popular poker game, and both the dealer and players receive five cards. The minimum jackpot of $10,000 adds to the excitement, and it continuous to increase in size until triggered. Players have to place an extra bet in order to compete for the progressive cash prize. The previous jackpot record at the casino's tables was set in 2005, and valued $220,000.
Rewarding lottery ticket
The Ontario Lottery and Gaming Corporation (OLG) is the company that operates the casino in Thunder Bay. Besides gambling parlors, the OLG runs an array of lottery games across the Canadian province. Instant Cash In is one of many popular lottery games offered by the Ontario Lottery and Gaming Corporation. A Thunder Bay resident has cashed $100,000 thanks to a winning Instant Cash In ticket.