India needs more time to regulate sports betting
India has made progress in its fight against sports betting, but the time doesn't seem right for regulation. In the past few months, authorities have uncovered several match fixing cases in Indian cricket and several cricket players have been booked. Legalizing sports betting would result in an additional source of tax, but youngsters would be more likely to try it, risking addiction or worse.
Not ready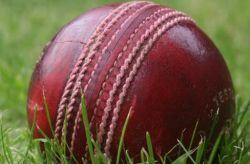 For that reason, S.N. Srivastava, special commissioner of Delhi Police, thinks India needs more time to regulate sports wagering. "We must keep in mind that most people still disapprove gambling," Srivastava stated. The special commissioner of police believes that India needs another ten to fifteen years before regulating sports gambling.
Join forces
Asian Gambling Brief counselor Albert Climent disagrees with Srivastava. Climent thinks that regulating sports wagering would decrease corruption in sport. "Bookmakers and police will join forces to fight match fixing. Besides, bookies will dishearten corruption because it affects their business, and they will be cooperative with investigators," Climent commented.
More control, extra revenues
He said that only trustworthy bookmakers should get a license after full compliance with all requirements. Climent added that a regulated betting market would enable them to control those who bet. Additionally, legalizing would prevent betting revenues from flowing out of the country.