Rajasthan and Haryana authorities smash betting ring
Five suspects have been arrested for their alleged involvement in an illegal gambling ring that focused on cricket betting. Police flushed out the betting racket after receiving information from the Faridabad Police Department. Agents also recovered gambling paraphernalia, including betting slips.
Joint police operation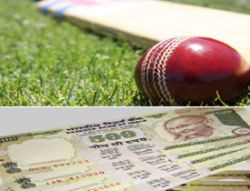 The underground gambling ring operated from a location in Ratangarh (Churu). Local media report that both Rajasthan and Haryana Police officers participated in the operation. The arrested suspects include 45-year-old Sundar, 38-year-old Hitesh, 36-year-old Sandeep, 34-year-old Narendra Singh, and 34-year-old Kamal.
Betting ring worth Rs 1 crore
A spokesperson for the Ratangarh Police confirmed that they booked five individuals on suspicion of betting on cricket matches. "We believe that the gambling ring generated about Rs 1 crore. We have recovered computers, cell phones, plus other gambling-related items", the police spokesperson noted.
Section 420
The black-market gambling operation has been registered under the Rajasthan gambling act. Surprisingly enough, police have not registered the incident under section 420 of the Indian Penal Code (IPC). The spokesperson added that they still have to determine if section 420 relates to the illegal betting ring.