Online casino Belize
Belize is the ideal destination in Central America for some quality beach time, while the tiny country is also home to mighty rainforests. The former British colony has a population of approximately 331,900 people, and a land area of more than 22,900 km². Mexico and Guatemala are the countries that border the laid-back nation, which is considered a Caribbean country due to its location in the Caribbean Sea. In 1981, the United Kingdom granted independence to Belize, which remains a Commonwealth member state.
Belize is famed for its marvelous scuba diving sites, striking barrier reef (the world's second largest), rich wildlife, and fascinating Mayan ruins. The sub-tropical climate, more than 200 islands/ cays, and the famous Great Blue Hole (an enormous submarine sinkhole), are some of many reasons why travelers visit this cultural melting pot in Central America.
Gambling is legal in Belize, and there are several land-based gambling facilities, including the Princess Hotel and Casino in Belize City. Fortunately, internet games of chance are also allowed in the relaxed Caribbean country, which is home to plenty of global online casinos. In fact, the government of Belize regulated online gambling yet in 1995.
Claim your ₹7500 welcome bonus at Royal Panda!
Best Belizean online casinos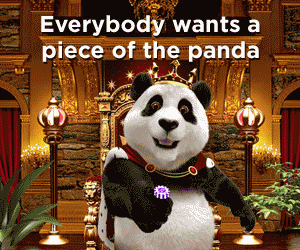 Belize, formerly known as British Honduras, is the only country in Central America with a British colonial heritage. Therefore, English is the official language, although Spanish is also widely spoken. The majority of the Belizean population is trilingual as Creole is the third most spoken language in the multicultural Caribbean country.
These exclusive online casinos cater to both English- and Spanish-speaking gambling enthusiasts in Belize:
Popularity online casinos in Belize explained
Belize remains a developing country with a small economy, which is based on agricultural and services (mostly tourism). Citrus, sugar, and bananas are Belize's main export products. After an oil field was discovered in the small town of Spanish Lookout in 2005, petroleum became another important export product.
The upper-middle income economy, with an average income of approximately $6,130, expanded by 1.3 percent in 2013. In the next year, growth accelerated (+ 4.1 percent), followed by a 0.9 percent expansion in 2015. After last year's recession, economists at the IMF believe that growth will pick up slightly in 2017 – 18.
Poverty is a growing concern, although unemployment rates continue to decline (in excess of 11 percent in 2016, in comparison to 19.7 percent in 2011). Despite the fact that Belize has the second highest per capita income in the region, the poverty rate continues to climb. The massive income disparity between rich and poor is a testament to the rising number of Belizeans that live in poverty.
With over 165,000 internet users, Belize's penetration rate has increased to more than 45 percent, compared to 24 percent in 2007. An increasing number of Belizean gamblers play at internet casinos, which is partly the result of the enormous growth in the ownership of smartphones and tablets.
Gambling and online casinos in Belize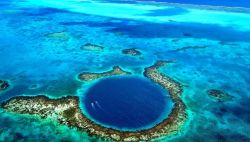 Virtual casinos are a huge hit amongst gamblers from all over the world, and the relaxed residents of Belize are definitely no exception. These are only a few reasons why online gambling is so popular:
How to deposit money in an online casino when I'm from Belize?
The security of payments is without a doubt one of the crucial aspects when gambling on the world wide web. For that reason, online casinos offer players an extensive repertoire of trustworthy and convenient payment methods, such as:
MasterCard, Maestro, and Visa, amongst other reputable credit cards
Skrill and Neteller, which are the leading brands in the e-wallet industry
Thrilled to plunge into the exciting world of virtual gambling after reading our "online casino Belize" page? Claim your 100% welcome bonus after registering with Royal Panda!