Online casino Puerto Rico
Situated in the Caribbean, Puerto Rico is an unincorporated territory of the United States, with the US dollar as its official currency. The sunny archipelago consists of approximately 143 (small) islands. Puerto Rico, Spanish for 'rich port', has a population of more than 3.5 million people, while the total land area covers over 9,100 km². The 'island of enchantment' is a popular tourist destination in the Caribbean, with the same applying for the Bahamas, Barbados, Belize, Curaçao, Aruba, and Bonaire. The Taino Indians, African slaves and Spanish 'conquistadores' influenced Puerto Rico's rich culture.
With an average temperature of 24 degrees all year around and a wealth of fabulous beaches, Puerto Rico is definitely a little piece of heaven for sunbathers. The enormous radio telescope, called 'Arecibo Observatory', is located in the northern coastal valley of the main island. Plaza Las Américas, located in San Juan, is considered one of the biggest malls in the Caribbean. Puerto Rico is also famed for its delicious rum, while 'arroz con gandules' (rice, pigeon peas and pork) is one of many popular dishes amongst Puerto Ricans. The former Spanish colony has also produced five Miss Universe winners, which reflects the beauty of Puerto Rican women.
The well-developed gambling industry is one of the main sources of revenue for the government of Puerto Rico. Both locals and tourists can freely enjoy land-based casinos, alongside lottery games, bingo, and betting on horseraces. Additionally, blood sports are legal in Puerto Rico, and betting on rooster fights is a popular leisure activity. Surprisingly enough, the Games of Chance Act doesn't include slot machines, which has resulted in lots of underground gambling spots.
Given the fact that Puerto Rico is a territory of the United States, both online sports betting and online casino games are illegal in the Caribbean island state. Nevertheless, local authorities don't restrict access to any foreign-based online gambling platform to date.
Claim your ₹7500 welcome bonus at Royal Panda!
Best Puerto Rican online casinos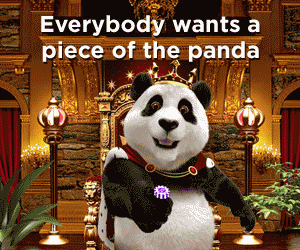 Thanks to its colonial past, most Puerto Ricans speak Spanish, while English is the second official language. Additionally, Chinese, Haitian-Creole, French, Italian, German, and Hindi, are the most common minority languages.
Locals are forced to play at sites hosted in other countries due to the lack of online casinos licensed in Puerto Rico. This trio of reputable and fun online gaming sites are presented both in Spanish and English:
Popularity online casinos in Puerto Rico explained
Puerto Rico was one of the best performing economies in the region, but the ever-growing debt pile has thrown a spanner in the works. The economy fell into recession in 2006, after corporate tax breaks expired, making the 'archipelago of enchantment' less attractive for manufacturing companies, alongside other businesses. If you add up the inefficient government it's easy to see why Puerto Rico's economy started to sputter. Since 2006, the economy has contracted a considerable 10 percent, according to the World Bank.
Unemployment is another big issue, given the rate of more than 12 percent. The poverty rate of more than 45 percent, alongside the shrinking population, is another result of the contracting economy. Market watchers and other experts believe that an extensive economic stimulus package is the only way out. Gaining independence from the US is another route, although not the most popular option for many 'Puertoriqueños'.
Gambling is definitely a wonderful way for Puerto Ricans to forget about their economic worries for a while. Games of chance have long had a place in the Caribbean culture, and betting is certainly a preferred form of entertainment amongst the people of Puerto Rico. Due to the ever-increasing internet penetration (nearly 83 percent), an increasing number of Puerto Rican gamblers prefer to play online. Virtual casinos are also becoming increasingly popular, which is partly the result of the spectacular growth of mobile devices in Puerto Rico.
Gambling and online casinos in Puerto Rico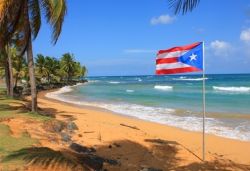 The fascinating world of online gambling continues to gain ground on the land-based equivalent. Virtual casinos have become an import part of gamblers' lives because of the many benefits compared to gambling at brick and mortar establishments. Let's take a look at the most important pros:
How to deposit money in an online casino when I'm from Puerto Rico?
Most online casino games include the free-play mode, which allows players to enjoy the fun without the need to make a deposit. However, online casino players who want to scoop cash prizes have to play for real money. Fortunately, virtual casinos offer players an impressive variety of secure and reliable payment options, including:
Credit card deposits, e.g., MasterCard, Maestro and Visa
Digital wallet payments, for instance, Skrill and Neteller
Thrilled to embark on a gambling-themed adventure after reading our "online casino Puerto Rico" page? Visit Royal Panda for a fabulous 100% first-deposit bonus!