Online casino Cyprus
Cyprus, the third largest island in the Mediterranean Sea, is known for Aphrodite, the goddess of love. With nearly 2 million tourists annually, the island is a popular destination due to its myriad of spectacular beaches, and its pleasant climate. Cyprus is also known as a gambling hub, especially in the Turkish-occupied northern area. Lots of Turkish gambling fans visit the island to enjoy their favorite pastime. In 2015, the government of Cyprus, which controls the southern two-thirds of the isle, has legalized gambling at brick and mortar casinos.
Online gambling is illegal in Cyprus, although both Greek and Turkish Cypriots enjoy their beloved activity at overseas online casinos. Internet service providers are legally obligated to block internet casinos, but in practice, the islanders can freely play at online gaming sites that are based in other countries.
Claim your ₹7500 welcome bonus at Royal Panda!
Best Cyprus online casinos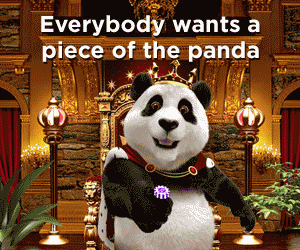 So, Cypriots have no trouble finding an online casino to enjoy slot machines, table games, sports betting, and many more. Those foreign-based sites treat newcomers to generous bonuses, while cool promotions are also up for grabs. Additionally, rewarding loyalty programs add up to the excitement at online casinos. Already eager to plunge into the fun world of online gambling? Check out these popular platforms:
Popularity online casinos in Cyprus explained
Like many other countries, Cyprus has been struggling with an economic slump. The financial sector suffered a severe setback, but the situation on the tiny island seems to have improved. After three years of contraction, the World Bank expects the Cypriot economy to grow by approximately 0.5 percent in 2015. Next year's expansion is projected at 1.4 percent.
The more than 804,000 internet users in Cyprus represent a penetration rate of 95 percent. An increasing number of Cypriot web surfers use a tablet computer or smartphone to access the internet, which is the case in many countries across the globe.
Gambling and online casinos in Cyprus
More than two-thirds of the population speaks English, which is a massive benefit as there are not many online casinos that offer gameplay in Turkish or Greek. In addition to sports betting, Cypriots like to spin the reels of slot machines. Table games, like blackjack, roulette, baccarat, and poker, are also popular among the islanders. Some even say that games of chance have long had a place in the local culture, while others claim that gambling is part of Cyprus' DNA.
How to deposit money in an online casino when I'm from Cyprus?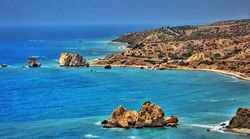 Online casino gambling comes with lots of benefits in comparison to the offline equivalent. The free-play mode is definitely a big plus, allowing punters to enjoy their favorite game without betting any money. Then again, the staggering jackpots at online casinos are another benefit. Players have to make a deposit and play for real money in order to win a cash prize. Online casinos offer a whole host of secure payment systems, including:
Credit cards, which are among the most commonly used options, with brands like Visa, MasterCard, and Maestro, as the leading players.
E-wallets are gaining ground in the exciting world of online casino gambling. Neteller and Skrill are without a doubt the market leaders.
Feel like enjoying a stunning session of online gambling after reading our "online casino Cyprus" page? Create a Royal Panda account, and grab a 100% welcome bonus.