Online casino Iceland
With a population of more than 331,000 people and a land area of 103,000 km2, Iceland is Europe's least populated nation. The 'land of fire and ice' is one of the Nordic countries, alongside Denmark, Finland, Norway, and Sweden (including Greenland, the Faroe Islands, and the Åland Islands). Located in the North Atlantic Ocean, Iceland is home to 200 volcanoes and more than 20 islands. The majority of the population lives in the capital city of Reykjavík (approximately 130,350 residents).
Despite its name and association with ice, the Nordic country is not very icy. Most Icelanders believe in elves, and those fairy-tale creatures allegedly live in rocky areas. Handball is without a doubt the most popular sport, while Icelanders love to eat 'skyr' (a soft cheese-like yoghurt). Iceland even has its own drink called 'brennivin', which is some kind of potato-based schnapps.
Only non-profit types of gambling (both land-based and online) are legal in Iceland, including:
Furthermore, popular table games, like poker, blackjack, roulette, baccarat, are illegal, and it's easy to see why there are very few casinos in Iceland.
Online casinos are also banned, although Icelanders who play at foreign-based gambling sites face no penalties and the government doesn't restrict access to online casinos.
Claim your ₹7500 welcome bonus at Royal Panda!
Best Icelandic online casinos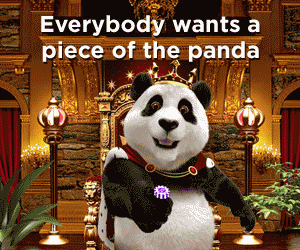 A vast majority of the population speaks Icelandic (more than 93 percent), and Polish, Lithuanian, German, Danish, Portuguese, and Filipino are the most common minority languages. Additionally, most Icelanders speak English quite well.
Those language skills are definitely a big plus for gambling enthusiasts from Iceland who prefer to play on the world wide web. These outstanding international casinos are certainly an excellent choice:
Popularity online casinos in Iceland explained
The volatile and mixed economy of Iceland is mainly built on multiple services, while construction, manufacturing, utilities, and fisheries are the other main sectors. Before the global financial crisis occurred in 2008, the Icelandic economy developed extremely well in the previous ten years. The 6.5 percent contraction in 2009 was one of the results of the collapse of the banking sector, although the International Monetary Fund (IMF) expected a 10 percent slump. In 2011 however, Iceland's economy grew by 2.0 percent. After an expansion of 2.0 percent in 2014, growth accelerated to 4 percent in 2015. The Icelandic country is definitely back on track with a growth rate of 4 percent both in 2016 and 2017 (according to estimates).
The gross domestic product (GDP) per capita valued more than $51,800 in 2015, in comparison to $47,170 in 2011. Unemployment continues to drop, with a 2.9 percent rate in 2015, after a 7.4 percent level in 2011. In fact, Iceland has the highest employment rate of all Organization for Economic Co-operation and Development (OECD) nations.
Although Icelanders enjoy a very high quality of life, approximately 9 percent of the population had a low income in 2015, after a 13 percent level in 2011. The flourishing tourism sector is one of the driving forces behind that decline.
With more than 331,000 internet users, Iceland's penetration rate has climbed to nearly 100 percent, versus 90.6 percent in 2007. The increasing usage of smartphones and tablets, alongside the Icelanders' craze for gambling, explains the popularity of online gambling in the Nordic nation.
Gambling and online casinos in Iceland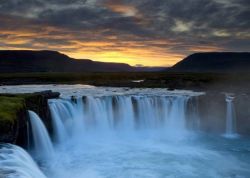 As mentioned, virtual casinos are a popular leisure activity in the 'land of volcanoes and Vikings', which is the case in most countries in the world. These aspects certainly contribute to the success story of online gambling:
How to deposit money in an online casino when I'm from Iceland?
The huge number of convenient and reputable payment methods is another reason why an increasing number of gamblers prefer to play at online casinos. These are the most popular and most commonly used deposit systems at gaming sites:
Credit cards, with MasterCard, Maestro, and Visa, being the leading brands
Digital wallets, including Skrill and Neteller, amongst others
Want to know if a lucky elf is on your side after reading our "online casino Iceland" page? Benefit from a 100% welcome bonus after signing up with Royal Panda!