Online casino Jamaica
Just like all Caribbean countries, Jamaica is politically a part of North America. The popular holiday destination is located in the Caribbean Sea, and comprises multiple small islands, and cays, including:
Sandals Cay
Pedro Bank
Great Goat Island
Navy Island
The Port Royal Cays
The Morant Cays
The Santamaria Island
Emerald Island
Jamaica has a population of more than 2.7 million, and with a total land area of nearly 11,000 km2, it's the fourth largest island nation in the region.
English is the official language in the former British colony, and it became an independent country in 1962. Most Jamaican citizens have African roots, and a vast majority of the population (more than 900,000 of them) lives in the capital of Kingston. Jamaicans attach great importance to religion, and most residents identify themselves as Christians.
Besides its tropical climate, Jamaica is famed for its stunning beaches, rum, reggae music, and world-class athletes. Almost needless to say that the huge number of luxurious resorts is another appealing aspect in the 'land of wood and water'.
The king of reggae, Bob Marley, was born in Jamaica, while Sanya Richards-Ross, Shelly-Ann Fraser, George Rhoden, Yohan Blake, and Novlene Williams-Mills are some of Jamaica's most famous athletes. Heavy D (rapper), Debi Mazar (actress), and Claude McKay (writer) are some other celebrities from the Caribbean island.
Land-based gambling is legal, but only as part of hotels with a capacity of at least 2,000 rooms. In 2010, the government of Jamaica enabled brick and mortar casinos to offer table games, such as roulette, poker, baccarat and blackjack. Jamaican gamblers can also enjoy legal sports betting, with the same applying for lottery games.
Online gambling remains forbidden fruit in Jamaica due to its illegal status. At the same time, the government grants licenses to gambling operators that offer their services abroad. It's an open secret however, that many Jamaican gambling fans enjoy their favorite games of chance on the internet. Additionally, there are no reports of prosecutions against locals who try their luck at foreign-based gambling platforms.
Claim your ₹7500 welcome bonus at Royal Panda!
Best Jamaican online casinos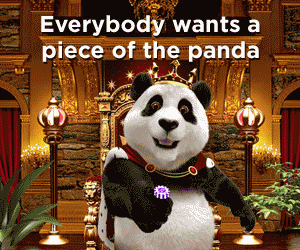 Online gambling is reported to be enjoyed by an increasing percentage of the Jamaican population. Due to the lack of domestically-licensed sites, locals are forced to play at online casinos hosted in other countries. Jamaican gambling enthusiasts can choose from lots of gaming sites thanks to their knowledge of the English language. Furthermore, most offshore internet casinos accept players from Jamaica.
This trio of reputable gaming sites provide Jamaican gamblers with a dazzling repertoire of exciting online casino games:
Popularity online casinos in Jamaica explained
As mentioned, it is in the nature of most people in the Caribbean region to gamble, and Jamaicans are definitely no exception. According to the Betting, Gaming and Lotteries Commission, local gamblers spent more than $119 billion on gambling in 2015. In that same year, over 1.8 million Jamaicans played games of luck, particularly lottery games. Video betting terminals and sports betting are two other big favorites.
Jamaica's gross domestic product (GDP) per capita averaged $8,320 between 1990 and 2015, which is slightly below the world's average. Tourism, bauxite mining, and agriculture are the main economic activities. The upper middle income country recorded modest growth figures over the last three decades, including a 0.6 percent contraction in 2012. Things are getting better in terms of economic expansion, which accelerated to 1 percent in 2015. Last year, Jamaica's economy expanded approximately 1.7 percent, while the World Bank expects a 2 percent growth in 2017.
The Jamaican government still has to tackle several serious issues, including high crime rates, and unemployment. Poverty is another problem as more than 18 percent of the population lives below the poverty line.
The internet penetration rate continues to climb, exceeding a 43 percent level in 2016, compared to 16.4 percent in 2006. Access to the world wide web is rapidly spreading out, including across the interior and more rural areas of the island country of the Greater Antilles. Likewise, the usage of mobile devices, like smartphones and tables, continues to increase in popularity. If you take the Jamaicans' weak spot for games of luck into account, it's easy to understand how online gambling has become a favorite pastime among the laid-back islanders.
Gambling and online casinos in Jamaica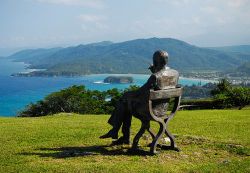 Internet gambling has spread its tentacles in nearly every country on the globe, far and wide, because of multiple benefits in comparison to its land-based equivalent. These are some reasons why an increasing numbers of gamblers prefer to play online:
Huge bonuses that allow players to earn free cash
Awesome promotions loaded with cool giveaways
Impressive jackpots and payouts
Fun online casino games packed with bonus features
Gratifying VIP clubs
How to deposit money in an online casino when I'm from Jamaica?
Internet gaming sites offer cartloads of trustworthy, user-friendly, and quick banking methods, which is another reason behind the popularity of online gambling. Indeed, there are many options to choose from in terms of withdrawals and deposits. These two categories include the most commonly used methods:
Credit cards, e.g., Maestro, Visa, and MasterCard
Electronic wallets, such as the two leading brands (Skrill, and Neteller)
Want to indulge your passion for gambling on the internet after reading our "online casino Jamaica" page? Grab an eye-watering welcome bonus at Royal Panda's exclusive online casino!