Astonishing online lottery jackpots up for grabs
If you're looking for a staggering windfall, you may want to consider an online lottery game. There's a whopping ₹4.2 billion in online lottery prizes available and Indian punters can choose from a wealth of games. India's Playwin online lottery features five rewarding games, which have created more than 4,000 millionaires.
Select your favorite lottery game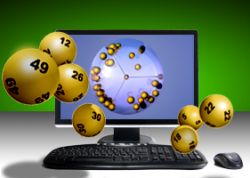 There are three official online lotteries available in India, including Playwin, Punjab and Jaldi. Additionally, gambling fans can buy tickets for popular lottery games operated from outside India, such as:
Mega Millions
Powerball
EuroMillions
UK Lotto
Life-changing prizes
Tonight's UK Lotto jackpot is worth nearly ₹214.5 million. Or how about a ₹1.9 billion EuroMillions jackpot, which is up for grabs during this Friday's drawing. The Mega Millions lottery is another rewarding option as its top prize has climbed to ₹2.0 billion. On top of all that, the Powerball jackpot has soared to a whopping ₹4.2 billion.
Indian online lottery jackpots
Consider Playwin if you prefer a genuine Indian lottery jackpot. The current jackpot of its Super Lotto game has reached an astonishing ₹22,000,000 for this Thursday's drawing. Additionally, the Super Lotto jackpot for next Saturday's drawing now stands at ₹37,900,000. So, it's only a matter of picking a game in order to join the online lottery excitement.